It is easy to forget that we are getting energy (kilojoules) from our drinks as well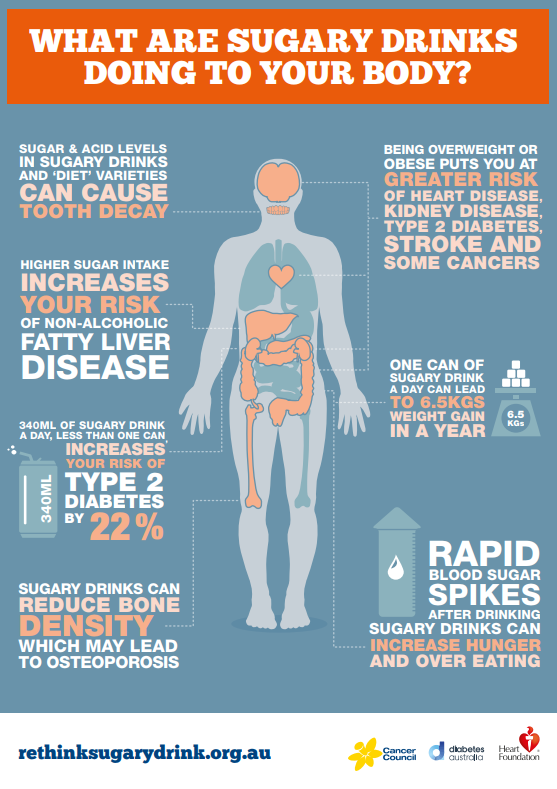 as our foods. Water and low fat milk are the preferred drinks. Water hydrates us and has added fluoride for stronger teeth, while low fat milk can give us protein and calcium both important for strong bones and muscles.
Diet soft drinks are not recommended even though they don't have the same amount of kilojoules as sugar-sweetened drinks. Diet soft drinks have been associated with overeating and weight gain so should also be limited.
Sugar sweetened drinks can contribute to:
Weight gain
Tooth decay
Reduced bone strength
And much more
There are many reasons to choose water as a drink but one of the best reasons is that it is FREE! Grab a reusable drink bottle and refill it at one of the many drink stations. You're not only looking after your health but also the environment by reducing plastic waste, and you're saving money.
Workout how much soft drink is costing you with the calculators below:
[Source: Australian Dietary Guidelines; Rethink Sugary drink; Raising Children Network]