Healthy snacks can help your child meet their daily nutrient needs by spreading their food out across the day, instead of having three large main meals.  
If you are worried your child is eating too much, or not eating their main meal, you can have snacks at set times instead of on demand. Food free time between meals and snacks is important to encourage an awareness of hunger.
Having a variety of healthy snacks at home will make healthy choices much easier for your child. Healthy options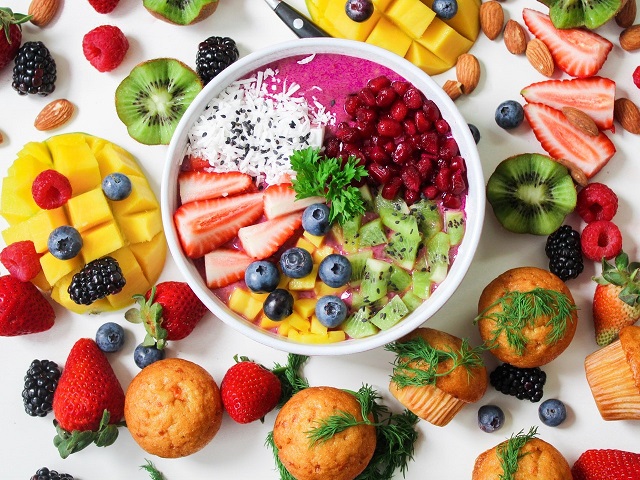 include:
Fruit
Vegetable sticks with healthy dips like hummus
Natural yoghurt and fruit
Healthy homemade muffins
Egg, avocado or cheese on high fibre crackers
Peanut butter or vegemite on rice cakes
WARNING: don't give children under 3 years small or hard foods, such as nuts or carrot sticks, as they can cause a young child to choke.
Avoid giving your child junk food such as chips, biscuits, lollies or chocolate as they don't contain any nutrients and will not satisfy their hunger.
For more snack ideas and recipes see the links below:
[Source: NHMRC Eat for Health; Sydney Children's Hospital – healthy snacks; Healthy Kids; Raising Children Network; Nutrition Australia]