Managing Your Health During Pregnancy
Some health conditions can complicate a pregnancy, such as diabetes, thyroid and mental health conditions, and autoimmune diseases. For this reason, adjustments may need to be made to your health care plan prior to or once your baby is conceived.
If you have a pre-existing health condition and are planning to get pregnant discuss with your GP how best to prepare for a pregnancy.
Gestational Diabetes
Gestational diabetes is a type of diabetes that develops during pregnancy when the body cannot cope with the higher blood glucose levels and the increased demand to produce insulin. If gestational diabetes isn't managed properly, it may result in problems for your baby, including miscarriage or still birth. Complications can also occur during the birth and the baby will need extra care after delivery to help stabilise its blood-sugar levels. You and your baby are also more like to develop type 2 diabetes in the future.
Gestational diabetes can be managed effectively by regularly monitoring your blood-glucose levels, eating healthy and being physically active daily .
For more information on gestational diabetes see the Diabetes Australia website.
Diabetes
If you already have diabetes (Type 1 Diabetes Mellitus or Type 2 Diabetes Mellitus) before you get pregnant, you will need to make sure that you are managing your health well before trying to get pregnant.  
The Diabetes Contraception and Pre-pregnancy Program (DCAPP) is available to women with diabetes in South Western Sydney . A number of resources are available and a pre-pregnancy clinic can arrange support from a variety of health care professionals. These clinics can be contacted via Diabetes Services at Bankstown Campbelltown and Liverpool hospitals. Talk to your GP about a referral.
For more information visit their website, https://www.westernsydney.edu.au/domtru/projects/dcapp
Changes in mood and emotions
During pregnancy you may find that you have changes in your emotions. Talking about your feelings can help you cope with these changes and make others aware of your needs and how they can support you. Remember that everyone's experience of pregnancy is different. While it is normal to feel emotional during pregnancy, if you find yourself feeling unhappy, worried or anxious and it is affecting your day-to-day life for more than 2 weeks, it is important to seek help. If you have had depression, anxiety or another mental illness before you got pregnant, you are more likely to experience it again while pregnant. Talk to your GP or midwife if you have any concerns.
1 in 10 women experience depression during pregnancy, it is important to know the signs so you can seek help early. Symptoms of anxiety and depression can appear differently for everyone, however some common symptoms include: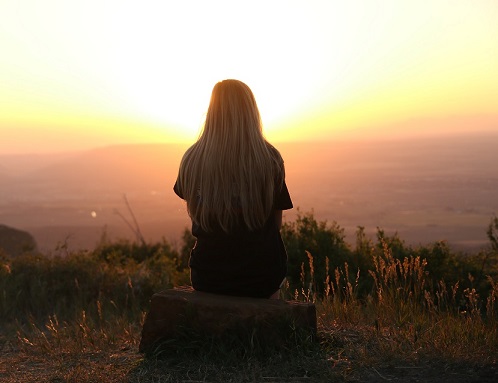 Persistent worry or fears for the health of your baby
Development of obsessive or compulsive behaviours
Mood swings
Being on edge or feeling panicked
Constantly feeling sad or crying for no reason
Having little interest in activities that you would usually enjoy
Changes to sleep patterns, not sleeping very well or sleeping for long periods
Withdrawing from friends and family
See your GP or health professional if you have any concerns.
Useful links
[Source: Diabetes Australia; SWSLHD DOMTRU; Perinatal Anxiety & Depression Australia; Beyond Blue]