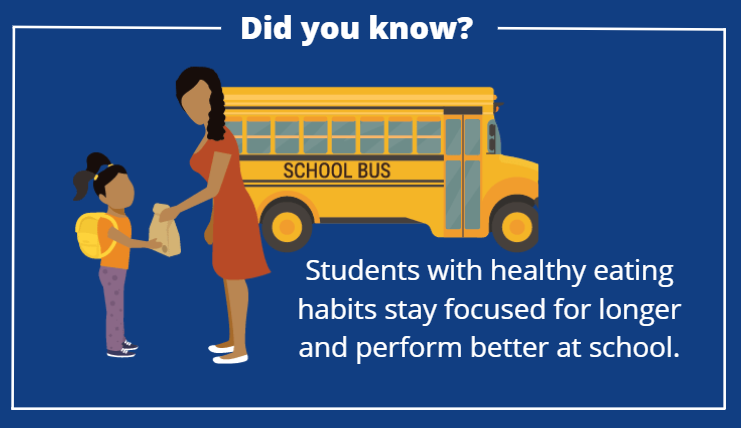 A healthy lunchbox will help give your child everything they need to stay focused during the school day. A few tips below help to create a healthier lunch box by: 
Building your child's lunch box together by helping them choose their own healthy foods. 

Using the Pick and Mix from Victoria Health gives you a guide to help choose a variety of food types from the different food groups. 

Freezing small bottles of water or ice packs can help keep food cool and fresh in their bag. 
Washing and drying salad to avoid soggy sandwiches. 

Avoiding milk, yoghurt, fish, or meat during hot weather in lunches unless packed in a cooler with an ice pack/frozen drink. 

Adding healthier packaged foods such as small packets of unsalted nuts or low-fat yoghurt.  
See the label reading guide under Healthy Snacks section to help you make confident food choices 
Preparing lunches ahead of time can help if you are limited for time in the morning 
Check out these links:
[Sources: Eat for health, Healthy Kids, Raising Children Network; Victoria Health - Eating Advisory Service]