Choosing water as a drink
From 12 months of age water should be the main drink for toddlers. Encouraging water from a young age will set your toddler up with healthy habits for life. 
How much should my toddler be drinking?
Toddlers will lose water throughout the day, so it is important to replace this with lots of fluids. See the infographic below to find out how much water is recommended for toddlers.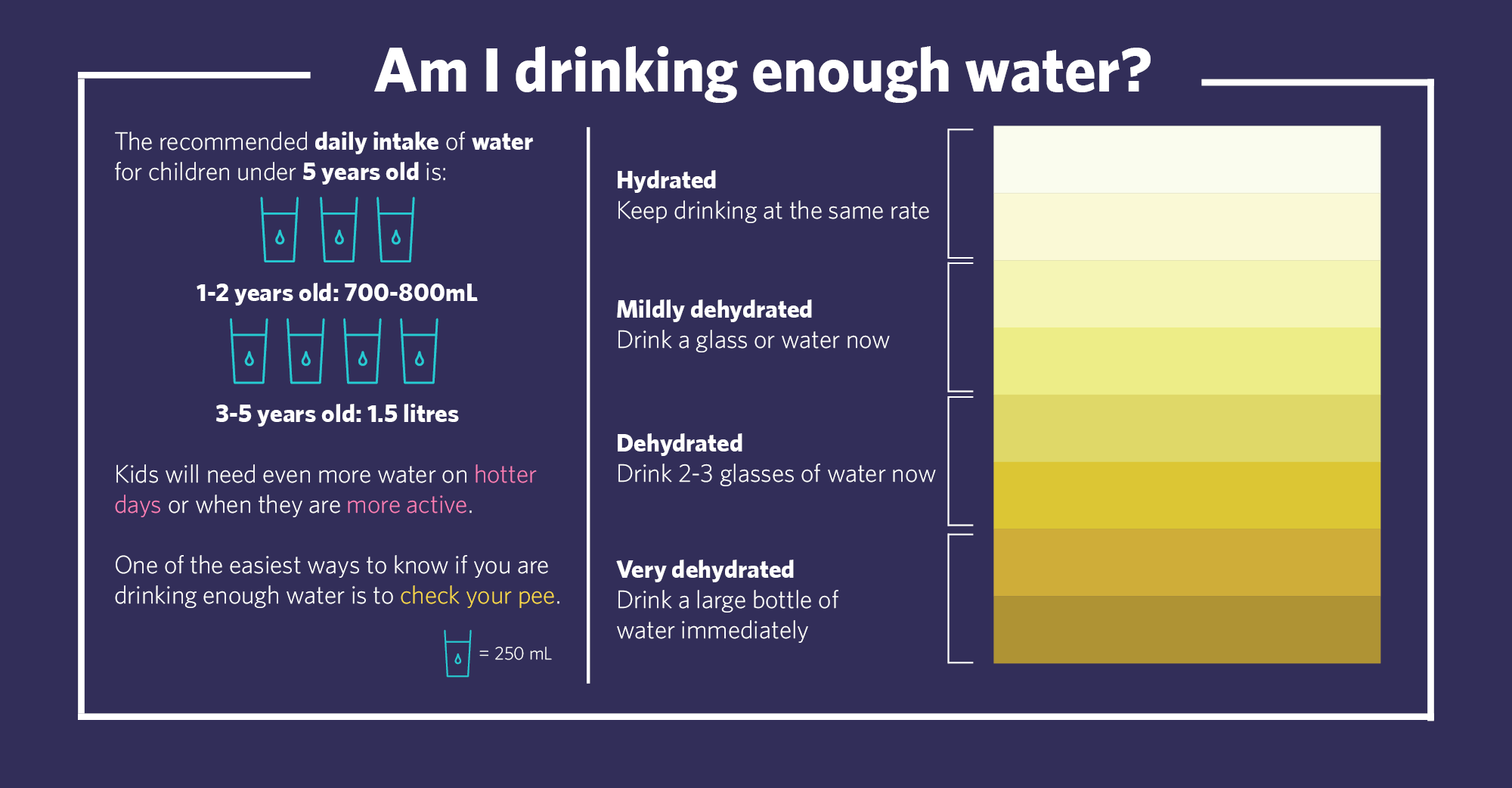 Benefits of drinking water
There are lots of great benefits to drinking water including: 
Water is available free from the tap. 

It contains fluoride which help to protect teeth from decay. 

It helps to prevent constipation. 

It decreases the risk of healthy conditions such as obesity and diabetes. 
Ways to get your toddler drinking more water
Here are some ideas to help encourage your toddler to drink more water: 
Be a role model by drinking water yourself. 

Let your toddler pick a water bottle or cup in their favourite colour, or with the favourite character. 

Place your toddler's cup somewhere they can easily reach throughout the day. 

Serve water at meals. 

Remind them to regularly drink throughout the day. 

Take a refillable water bottle when going out. 
Further information
For more information visit: