In Australia, there are many different care options for you and your baby in pregnancy. These options depend on your existing health, the health of your baby, your location and your financial situation.  
If you have just found out you are pregnant, it is important to see your GP to start your antenatal care. They will be able to discuss your options in detail. 
Prenatal (Antenatal) Health Care
Antenatal appointments are the check-ups you have during pregnancy to make sure you and your baby are well. As part of your antenatal care, you will have multiple appointments, ultrasounds, blood and urine tests, and have access to education. These appointments are important even if you are healthy and your pregnancy is going well.  
The best time to make an appointment with your GP is when you think you might be pregnant. This first appointment is important as the GP will confirm your pregnancy through blood tests and scans, assess your current health, and provide you with information needed for the months ahead. You will also be able to discuss your options about ongoing pregnancy care and get the referrals needed to access your chosen service.  
In South West Sydney (SWS), it is recommended that you are seen by a midwife or obstetrician before 12 weeks of pregnancy 
Your ongoing pregnancy care and antenatal appointments can be managed in a few ways:  
If giving birth at a public hospital, your pregnancy will be managed by a doctor or midwife at the hospital, or community health centre.  

If giving birth at a private hospital, your care will be provided by your own obstetrician and midwife, in their rooms. 

If you decide to give birth at a birth centre, your pregnancy care will be provided by a midwife at the birth centre. 

If you decide on shared care, your pregnancy will be managed by a specialised GP at their practice, and a midwife at your local public hospital.  

If you are planning a home birth, discuss this with your GP or midwife for further advice.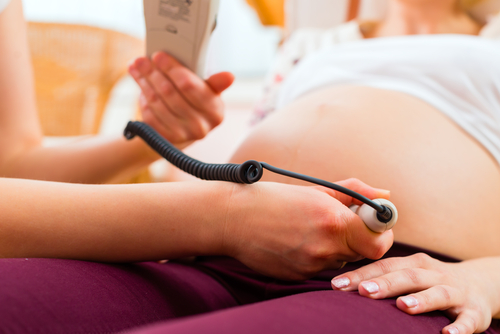 If you are healthy and there are no risk factors, most health care providers will want to see you: 
every 4-6 weeks until 28 weeks of pregnancy 

then every 2-3 weeks until 36 weeks then weekly or fortnightly until birth 
The number and timing of pregnancy appointments will depend on your health and the health of your baby.  
For more information on your maternity care options, please visit Maternity Care in Australia. 
Local Antenatal Clinics in South West Sydney
Public hospitals across South West Sydney offer standard midwifery and medical clinics. Some antenatal clinics also have "Continuity Models of Care", where you are looked after by a midwife or a group of midwives throughout your journey. Call your antenatal clinic to find out more information about the models of care they offer, and to book your antenatal appointment.  
Bankstown Hospital Antenatal Clinic - 02 9722 8333 

Bowral and District Hospital Antenatal Clinic - 02 4681 0200 

Campbelltown and Camden Hospital Antenatal Clinic - 02 4634 4963 

Fairfield Hospital Antenatal Clinic - 02 9616 5206  

Liverpool Hospital Women's and Children's Health Midwives Clinic - 02 8738 4191 
For more information on your antenatal care please read: Having a Baby. 
Support Services
If you need support to eat well, keep active, and stay within a healthy weight range during your pregnancy, please visit: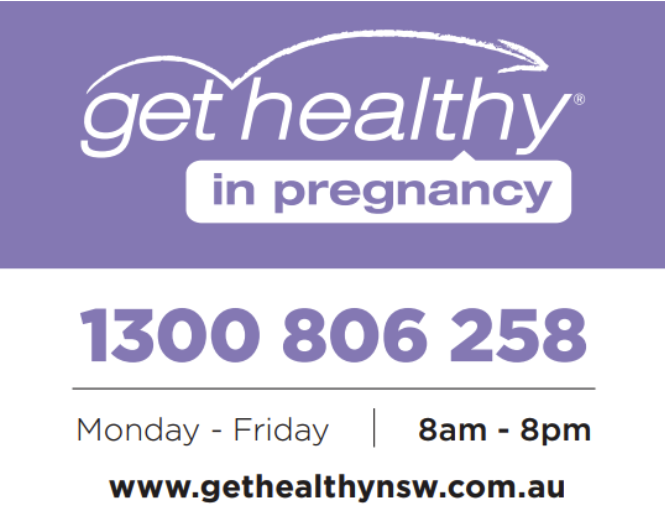 If you need help finding a health service in your area, please use the Health Direct Service Finder.
[Better Health, 2022; Pregnancy, Birth & Baby, 2021; Raising Children Network, 2020.]