Play Ideas for Preschoolers - 3 to 5 years
The early years of a child's life are an important time for learning. The more your child is able to practice skills, the better they will be prepared for school and life. This applies to skills such as reading, writing, talking and counting, but also learning to move, play and make friends.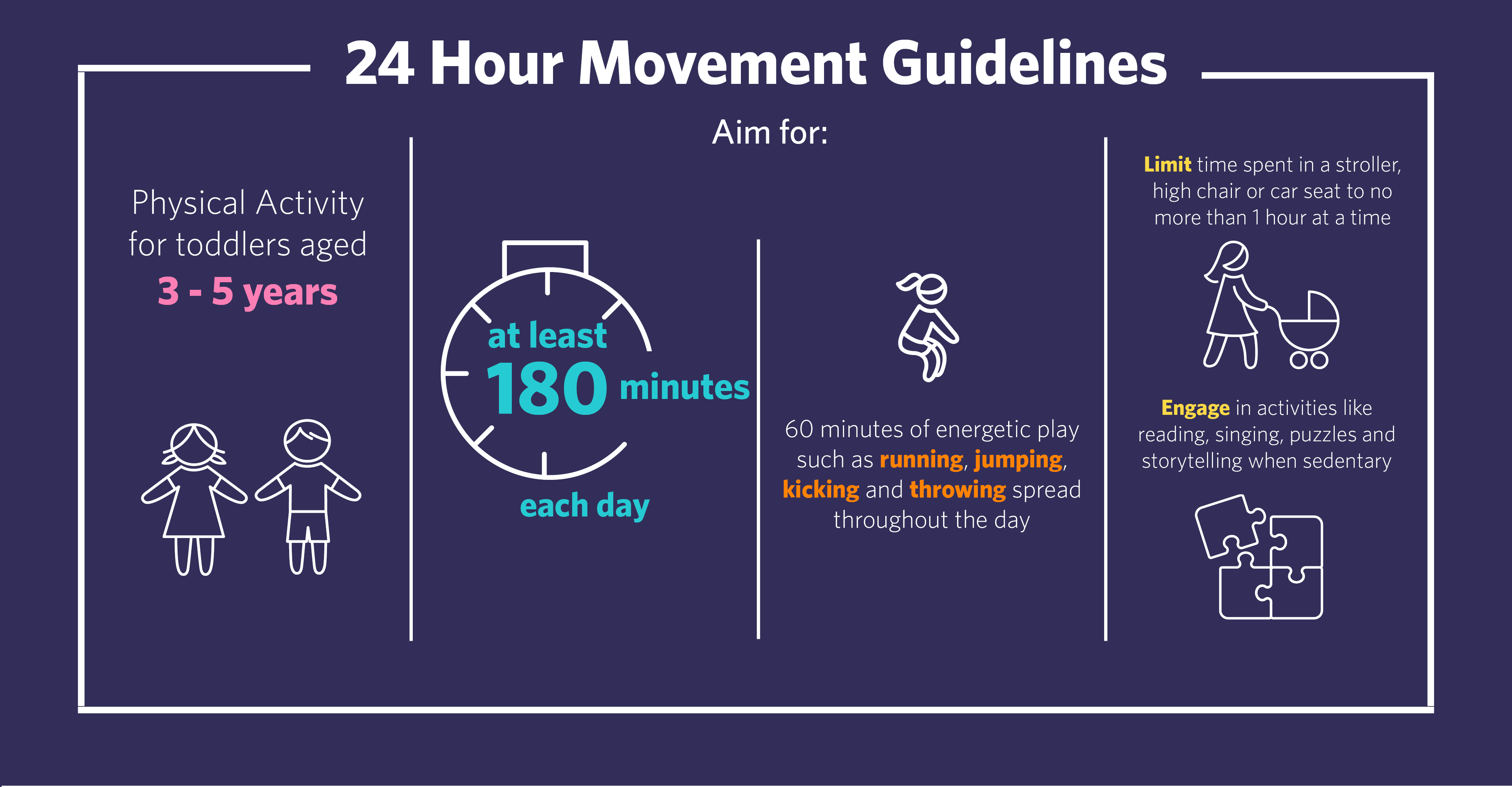 Active play will help to build your child's:  
agility, 

flexibility,  

balance, 

coordination, and  

confidence.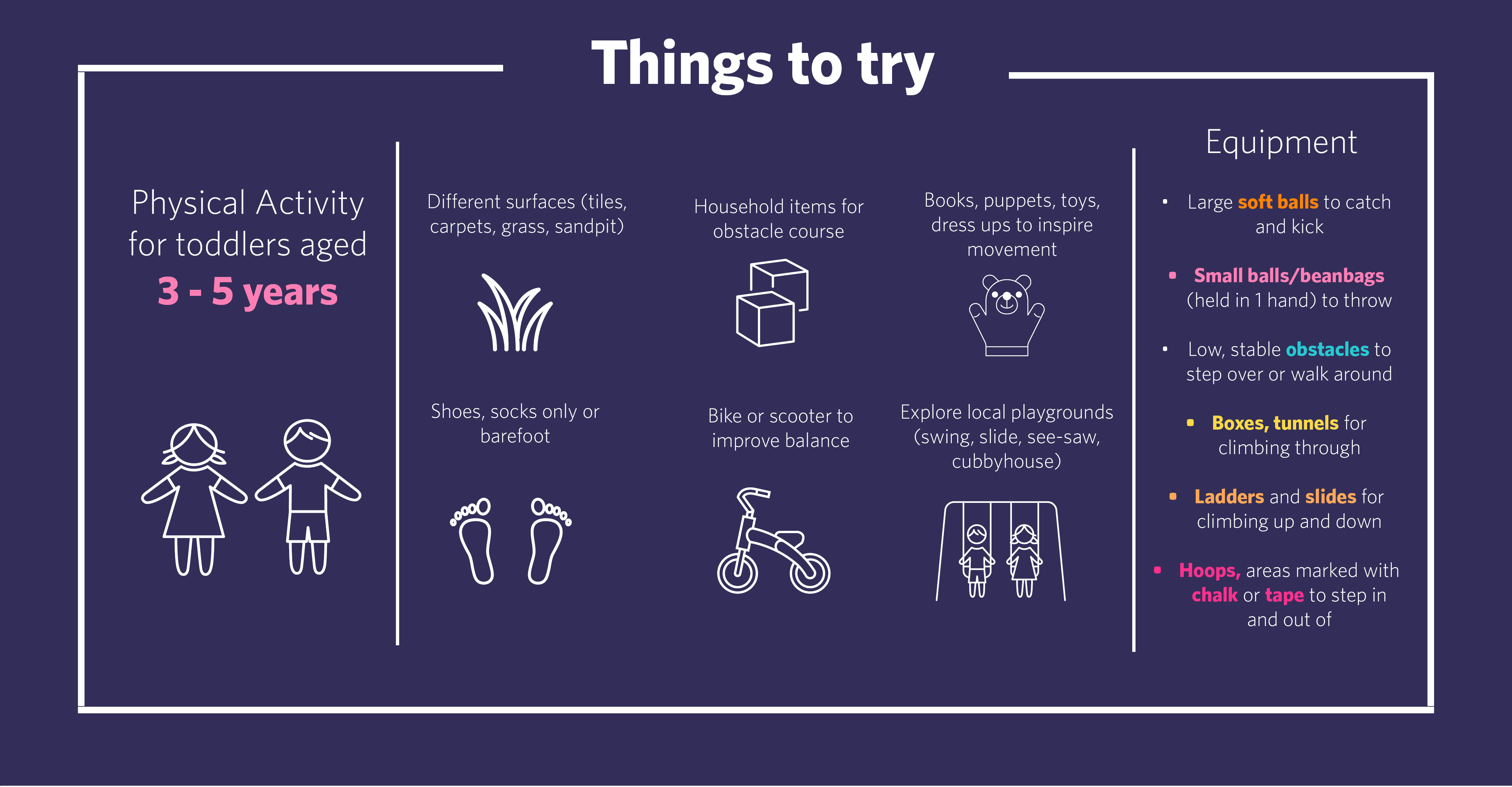 Developing skills 
As your children play and learn new skills, get involved so you can modify the activity to make it easier or harder. The most important movement skills for children if this age to learn are: 
Overarm throw 

Stationary dribble  

Striking a stationary ball 

Underarm throw 
Galloping  

Hopping 

Jumping 

Leaping 

Running 
Watch videos of each skill here: https://healthykids.nsw.gov.au/munch-move-resources/fun-moves-videos/ 
Skills learnt can be reinforced through enrolling in structured activities. 
Structured play 
If your child is ready for more structured activities, think about registering them for a non-competitive sport or activity. 
Younger children have a shorter attention span, often finding it hard to follow the rules of some games. Some organisations offer a simplified version of their sport that is suitable for younger children.  The focus is on everyone getting involved and learning new skills rather than on winning or losing. 
Allowing your child the time to develop these basic skills will help to give them confidence to live an active life in school and beyond.  
[Source: DoH Physical Activity And Sedentary Behaviour; Raising Children Network] 
Related Pages