Local child and family support
Finding child and family support in your local area can help parents, caregivers and families get the best suited support.
Karitane is a not-for-profit organisation and registered charity supporting families in the first 2,000 days of their child's life.
Karitane Camden Parenting Centre and Residential Unit
Camden Hospital, Corner Camden Road and Menangle Road, Camden, 2570 NSW
Karitane Carramar Residential Unit
Corner of The Horsley Drive and Mitchell Street, Carramar, NSW 2163
Karitane Liverpool Family Care Parenting Centre
10 Murphy Avenue, Liverpool, NSW 2170
Family Connect and Support brings together families, support services and community resources so that our children and young people are safe and well.
Enter the postcode or suburb you live in to find out who the local Family Connect and Support provider is and their contact details.
Ask Izzy is a website that connects people in need with housing, a meal, money help, family violence support, counselling and much more.
What are the goals of the first 2000 day framework?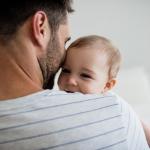 The First 2000 Days framework is broken down in 3 goals with associated strategies on how to take action with children, families and