Parkrun is a free, community event where you can walk, jog, run, volunteer, or spectate. Parkrun is 5km and takes place every Saturday morning. Parkrun is positive, welcoming, and inclusive, there is no time limit, and no one finishes last.
You only register once whether walking, jogging, running, volunteering or a combination.
You can go along to any event, near you any weekend. There are currently 460 parkrun events around the country taking place every weekend, with more locations being added all the time.
SWSLHD is partnering to support Parkwalk@parkrun to promote regular walking among families and individuals who live near the established pilot parkrun sites in Casula, Chipping Norton & Raby with more focus on our culturally and linguistically diverse communities who are underrepresented in current parkrun participants and are located within the most disadvantaged suburbs in NSW.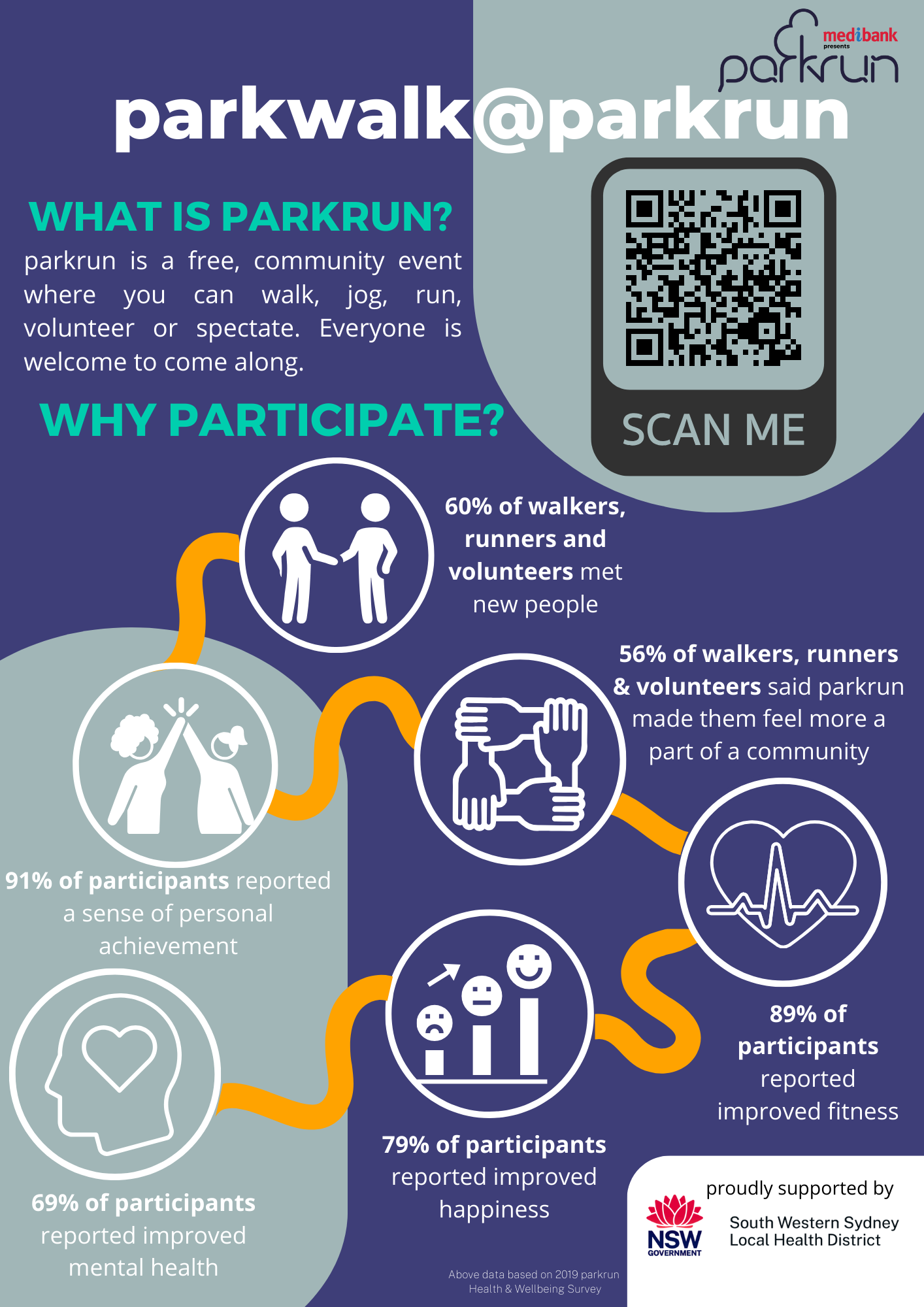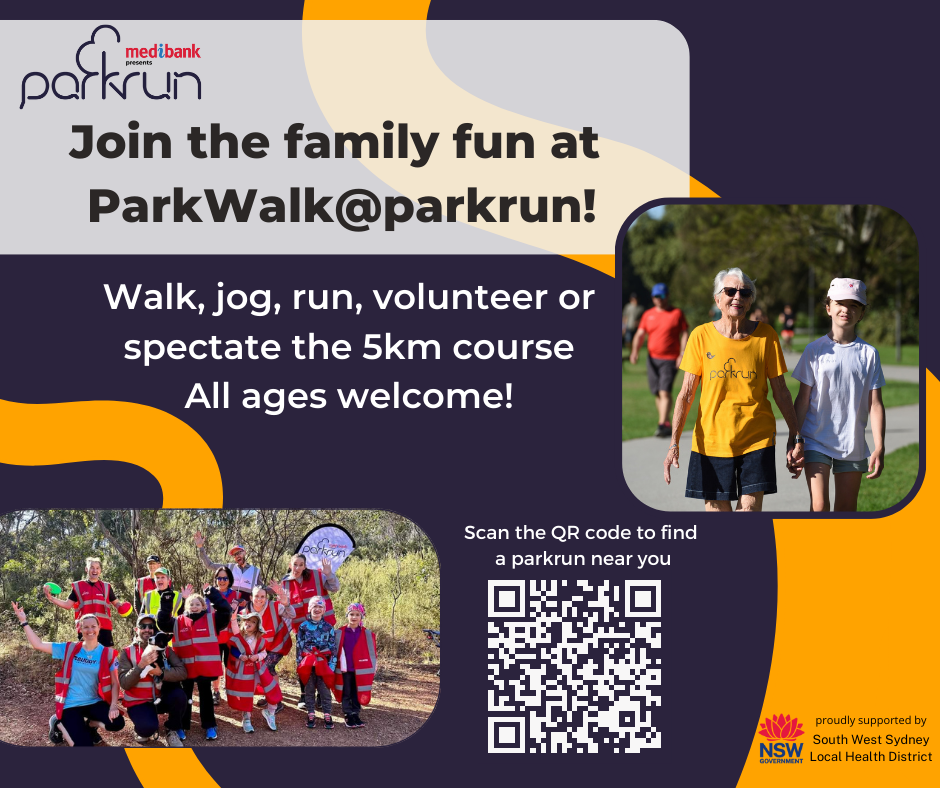 Since partnering with parkrun, new registrations for the three sites were 1.8 times higher in the first 6 months of 2023 in comparison to the last 6 months of 2022.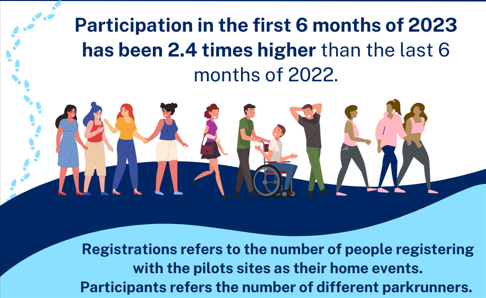 Local Opportunities to be Active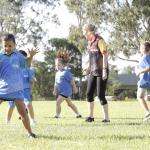 There is a range of free programs to help kids and teens in South West Sydney be more active. Check out some of the options below.